Thank you for contacting us

Your message will be answered in approximately 24 hours of labor from the request. If you do not receive an answer, please contact us again through this form or at reagents@readycell.com.
Barcelona Science Park
Carrer de Baldiri Reixac 10
08028 Barcelona
Spain
Did ReadyCell provide you with good service?
Share your experience on Google.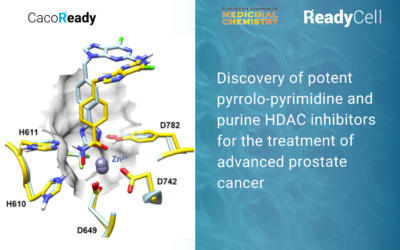 Evaluating in vitro permeability with CacoReady plates was central to the study design. By quantifying the permeability of the synthesized compounds within Caco-2 cells, researchers could identify and select which compounds were best in terms of cellular adsorption.