Last week, our representatives Àlex Estivill and Marta Ollé participated in the 18-month meeting of the StretchBio project, held at the Fraunhofer Institute in Freiburg. The meeting involved different researchers from all the institutions and was focused on the design and operation of the functional prototype of the sensor, which is the key element of the project.
To achieve this goal, the meeting was divided into 3 working tables, where the team discussed the different aspects of the prototype. After reviewing the results made in the past months, the team made the decisions to start the final stage of the fabrication of the functional prototype.
Setting the stage for further action
The meeting was also a good opportunity to share the good results of the evaluation of the first 12 months by the European Commission. The researchers planned the tasks for the upcoming months and presented the project's next steps in communication, dissemination, and exploitation.
After the working meeting, the attendants took the opportunity to visit the facilities and laboratories where researchers from the Albert-Ludwigs-Universitaet Freiburg (ALU-FR) have been carrying out some of the work of the project.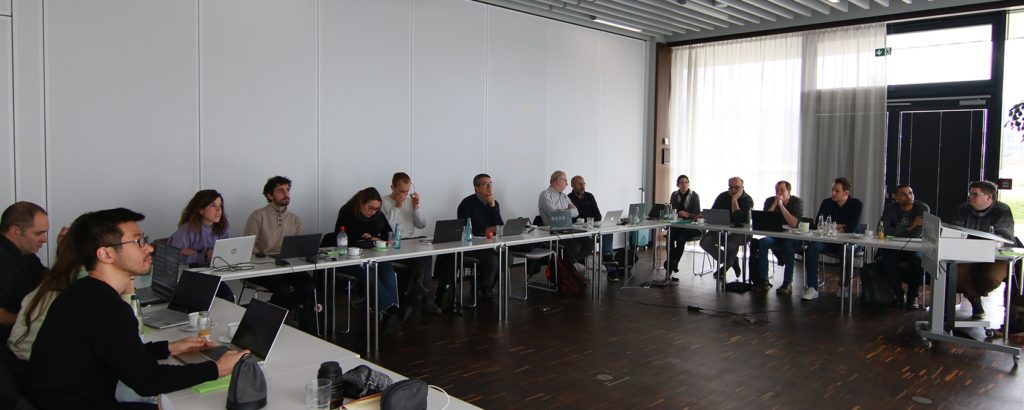 StretchBio is a project coordinated by the University of Barcelona and with the participation of Danmarks Tekniske Universitet (DTU), Albert-Ludwigs-Universitaet Freiburg (ALU-FR), Leitat and Readycell. The main objective of StretchBio is the design, development, fabrication, and proof of application of a nano system for monitoring the mechanical stresses in ex vivo living tissue biopsies with the final goal of its use in cancer drug screening and personalized medicine.