Drug-Drug Interactions (DDI)
Uptake Transporters
Improve the efficacy of forthcoming clinical investigations by leveraging our selection of readily-available uptake transporter plates.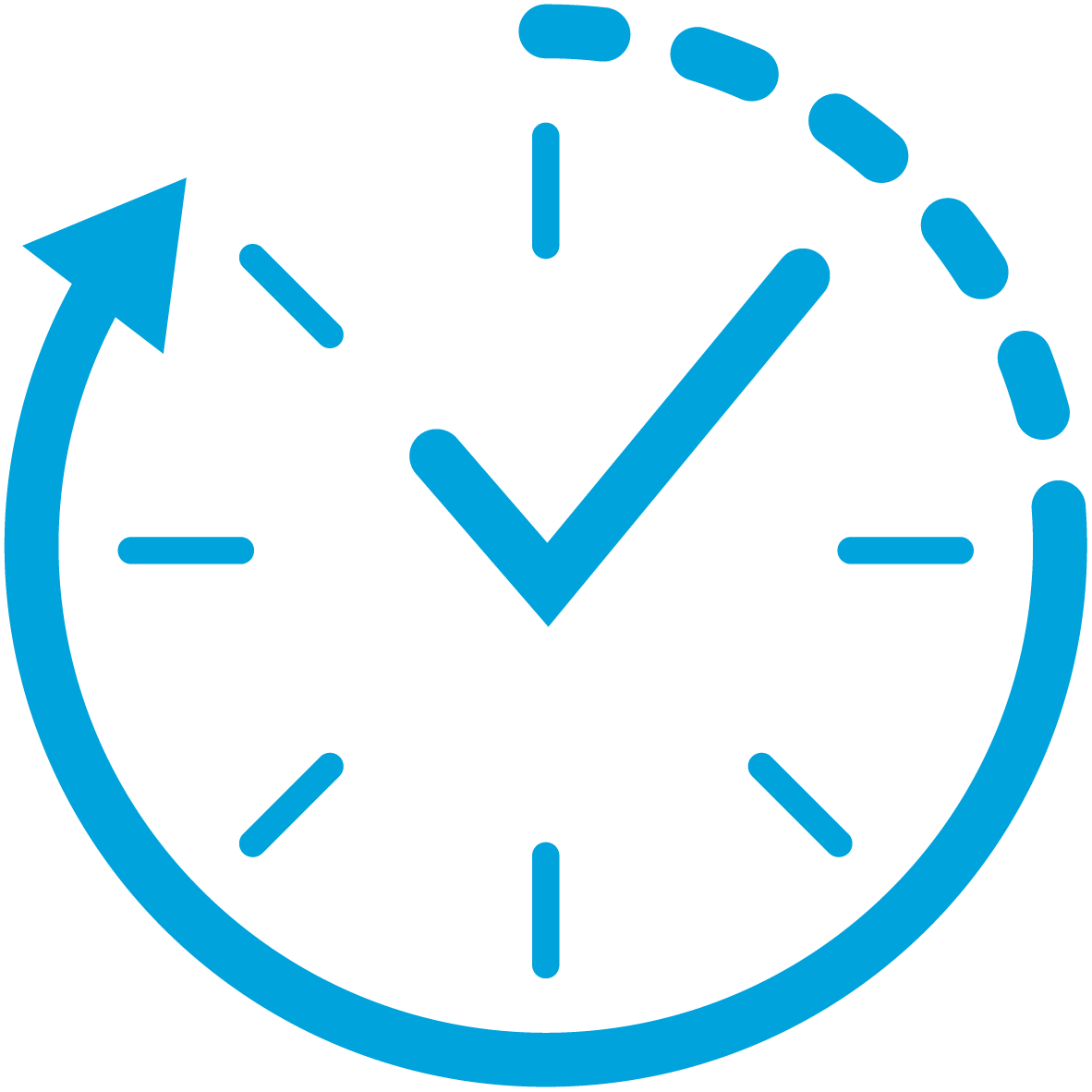 Full cell functionality after transportation.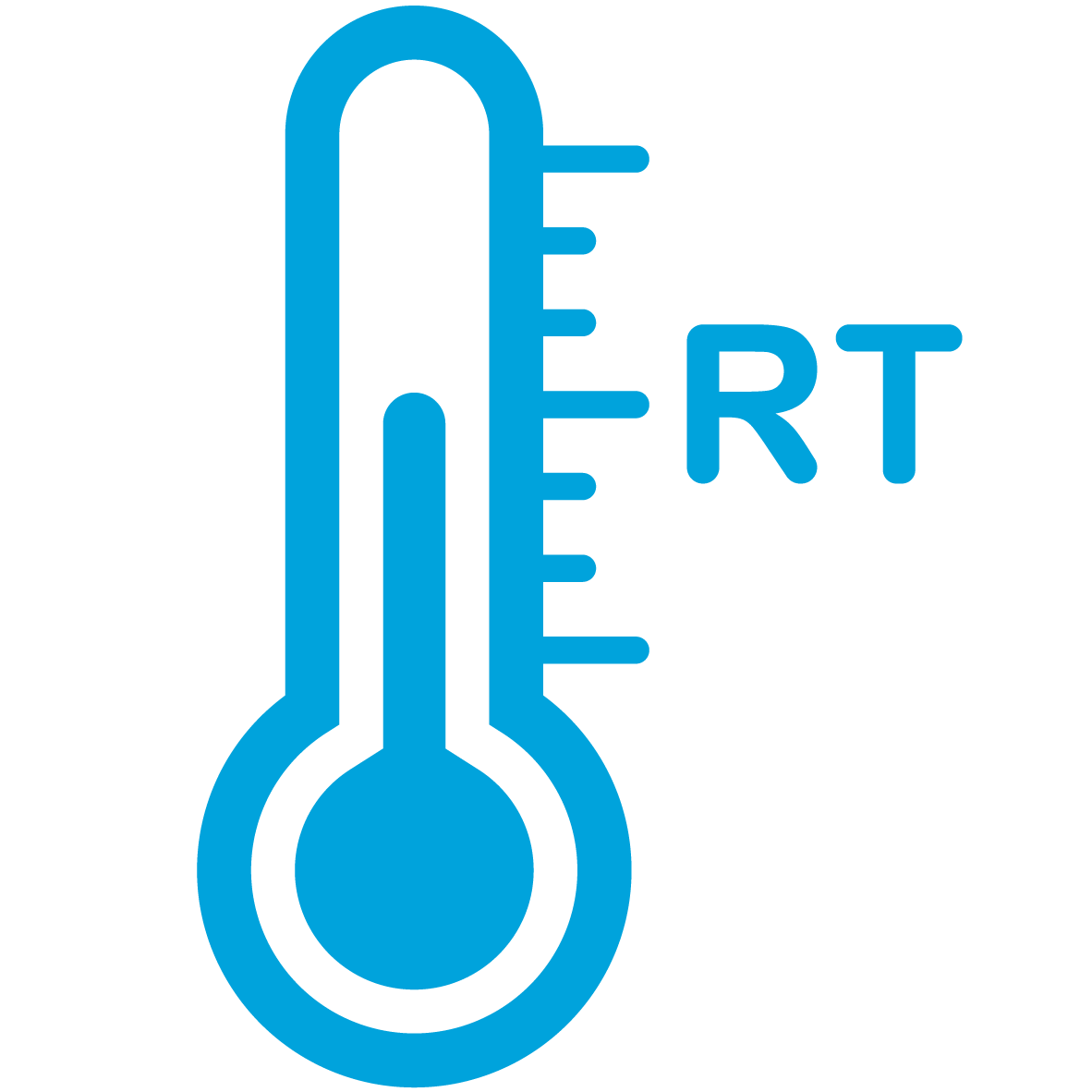 Worldwide shipments at room temperature thanks to our patented technology.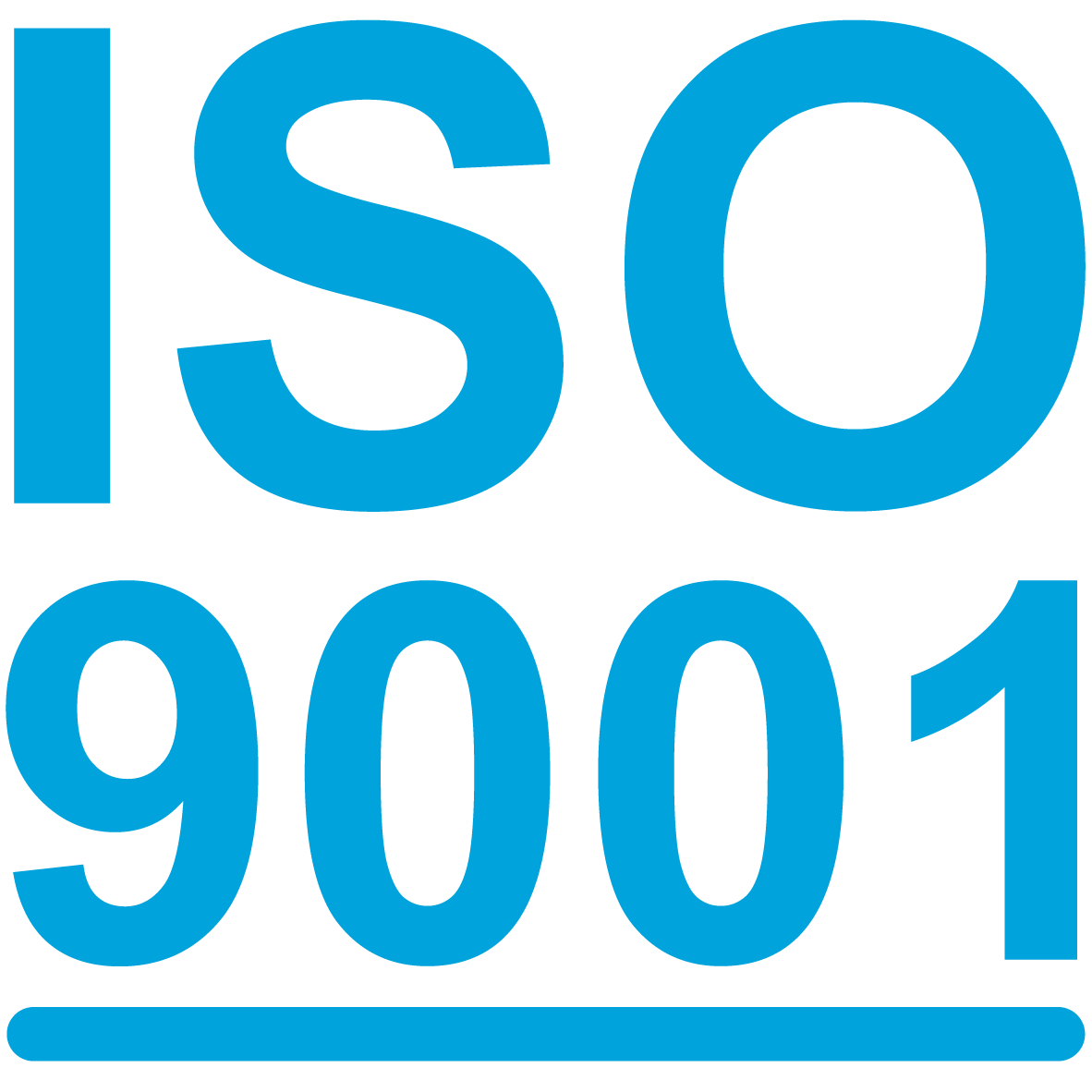 Validation data available and high quality-control standards.
DDI MODELS
Ready-to-use uptake proteins for Drug-Transporter assays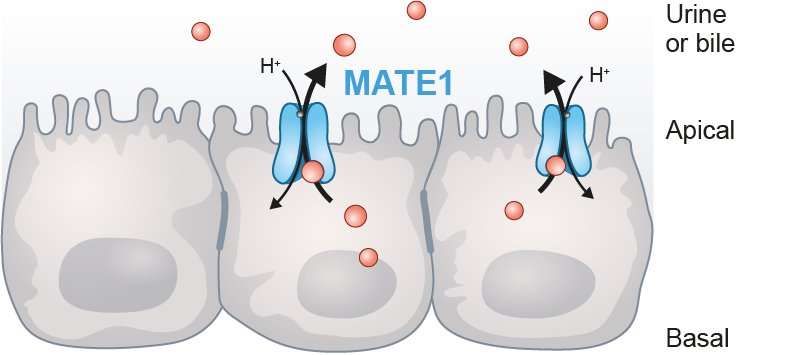 MATE1 transporter expression

PreadyTake MATE1 contains HEK293 cells transfected with the SLC47A1 gene to overexpress the drug and toxin transporter1 (MATE1). This is a membrane transporter of clinical importance for assessing drug-transporter interactions at preclinical stages.
Read more
MATE1 transporter localizes apically in the liver and kidney and plays an important role in the renal disposition and elimination of drugs, especially in the renal elimination of metformin and the renal toxicity of cisplatin.
In vitro assays of the uptake transporter are performed with cell lines stably expressing pharmacologically relevant human transmembrane receptors. Drug-transporter interaction involving the drug candidate as a substrate or as an inhibitor of the transporter protein is assessed by comparing compound accumulation in cells overexpressing the transmembrane protein and nonspecific accumulation in those expressing the empty vector (termed HEK-MOCK cells or HEK-WT cells).
The recent FDA regulatory guideline now recommends evaluation of MATE1-mediated drug interactions for NMEs that undergo significant renal elimination.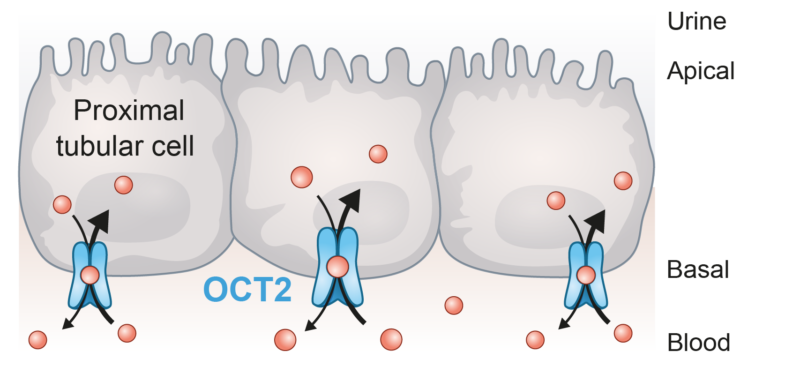 OCT2 transporter expression
PreadyTake OCT2 contains HEK293 cells transfected with the SLC22A2 gene to overexpress organic cation transporter-2 (OCT2), a primarily renal uptake transporter expressed on the basolateral (blood) side of proximal tubule cells.
Read more
OCT2 is a membrane transporter of significant clinical relevance for assessing drug-transporter interactions at preclinical stages. It plays a key role in the renal clearance and disposition of primarily cationic drugs and endogenous compounds. It works together with MATE1, which facilitates the elimination of OCT2 substrates in the urine.
Current FDA and EMA guidelines recommend evaluation of OCT2 liabilities for drugs with high renal clearance, or that are likely to be coadministered with OCT2 substrates, such as metformin. Simultaneous evaluation of MATE drug-drug interactions is also advisable.
OATP1B3 transporter expression
PreadyTake OATP1B3 contains HEK293 cells transfected with the SLCO1B3 gene to overexpress the organic anion-transporting polypeptide 1B3 (OATP1B3), a membrane transporter of considerable clinical importance, to evaluate drug-transporter interactions in preclinical stages.

Read more
OATP1B3 is a liver-specific uptake transporter found exclusively on the basolateral side of centrilobular hepatocytes. It works together with OATP1B1 to facilitate the uptake of important drug classes like statins, bile acids, bilirubin, and other endogenous molecules. 
The FDA and EMA recommend in vitro testing of OATP1B3 interactions for drug candidates that are eliminated in part via the liver and/or will be co-administered with OATP1B3 substrates.
ReadyCell Uptake TRANSPORTER kits
Our plates overexpressing uptake transporters allow the study of drug renal clearance and biliary excretion.
Our 96 multiwell insert plates with differentiated MATE1, OCT2 and OATP1B3-overexpressing HEK293 cells are relevant to study drug-transporter interaction according to regulatory recommendations.
INNOVATIVE PRODUCTS
In continous evolution
We are actively developing a wide range of uptake transporter plates to provide a comprehensive ready-to-use solution for assessing transporter-drug interactions.
PreadyTake OATP1B1

88%

88%

PreadyTake OAT3

75%

75%

PreadyTake OAT1

80%

80%

PreadyTake MATE2-K

40%

40%
READYCELL Support
Frequently Asked Questions
Is the quality control data specific for each kit?
Yes, we provide a concrete quality control for each batch so the customer can have a reference for the kit before and after shipment.
Does ReadyCell shipping medium affect HEK293 cell line?
No, ReadyCell's Shipping Medium consists of a semi-solid culture system specifically designed to preserve cells at room temperature (15-25ºC). This medium maintains a suitable physicochemical environment, keeping adequate moisture conditions for cellular homeostasis and forming a protective cushion that protects cell integrity and functionality during long-distance shipments up to seven days.
Is it possible to add a testing service to the order?
As a general rule, we act as a supplier and do not provide testing services. Nonetheless, feel free to contact us if you wish to test our plates externally. We can direct you to our partners who can assist you in conducting the assay effectively. Additionally, in certain situations, we are open to collaborating to try out new applications of interest to both of us.
What do the current regulations establish on the basis of Uptake Transporter tests?
According to the European and the American Regulatory Agencies (EMA and FDA),  evaluation of MATE1 and OCT2 liabilities for drugs clearance are recommended.
What are the recommended reference compounds for MATE1, OCT2 and OATP1B3?
In the case of MATE1, Metformin is recommended as substrate and Quinidine as inhibitor, all of them in transport buffer solution. For OCT2, the recommended substrate is 1-methyl-4-phenylpyridinium iodide (MPP+) while the inhibitor for OCT2 is Doxepin, also in transport buffer solution. Finally, for OATP1B3, the reference substrate is Valsartan and the inhibitor Cyclosporin.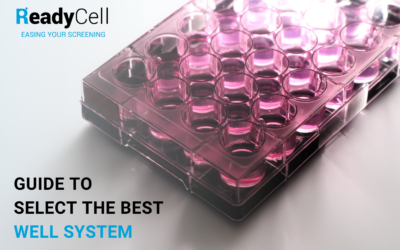 In preclinical research, the choice of the appropriate well system format – whether it's a transwell, non-transwell, or individual transwell – can significantly impact the outcome of experiments. Selecting the correct plate is crucial to working with permeability, toxicity, drug screening, or other assays.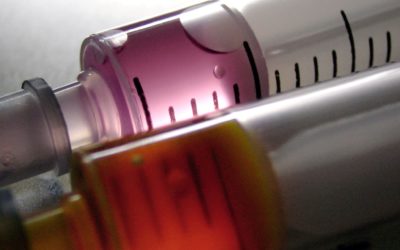 This innovative biotechnology is available to transport living cells at room temperature.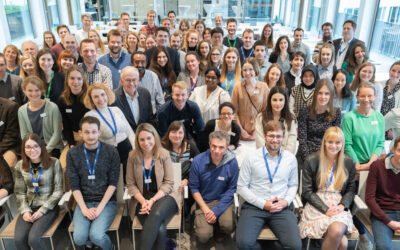 On May 15-17, the 22nd Barrier- and Transporter- days took place in Germany. At the event, Jonatan Cucala, R&D researcher at ReadyCell, presented a poster entitled "PreadyTake, an in vitro ready-to-use cell-based model to evaluate potential drug-transporter interactions."