R&D Portfolio
Resources
Here you will find all our documents, brochures and posters of interest to you.
NEWSLETTER SUBSCRIPTION
Get the latest updates and exclusive offers directly to your inbox
Barcelona Science Park
Carrer de Baldiri Reixac 10
08028 Barcelona
Spain
Ensure the safety of your new molecule!
Our new application notes on CacoReady plates will show you how to accurately predict and stratify intestinal toxicity using cutting-edge methods like TEER and LY paracellular flux.
Download for free the latest protocol for acute toxicity assessment.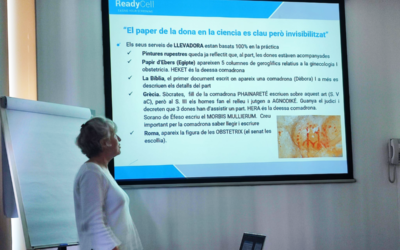 Last Thursday, R&D Director Lourdes Gombau presented "Women and Science", a seminar that aimed to raise awareness of the role of women in the scientific field throughout history and at present.