ReadyCell is pleased to participate in the XV meeting of the Spanish Drug Discovery Network (SDDN) at the Parc de Recerca Biomèdica de Barcelona (PRBB) on November 20th and 21st, 2023.
The SDDN meeting, organized by the SDDN and the Center for Genomic Regulation (CRG), brings together professionals from academia and industry to discuss the latest advancements in drug discovery and translational medicine research.
About the event
The XV Spanish Drug Discovery Network Meeting is described as an ideal networking forum for the early drug discovery community from both Academia and Industry.
This year's thematic focus has been on topics such as Artificial Intelligence or Cellular Therapies, underlining the dynamic nature of the pharmaceutical industry. Therefore, experts in the sector have deepened through different talks, including the impact of AI-based tools, successful public-private collaborations, or the use of patient omics data for personalized medicine.
In addition, the event was also attended by exhibitors and sponsors who offered their products, services, and technologies, enriching the event's atmosphere with cutting-edge innovations and advances.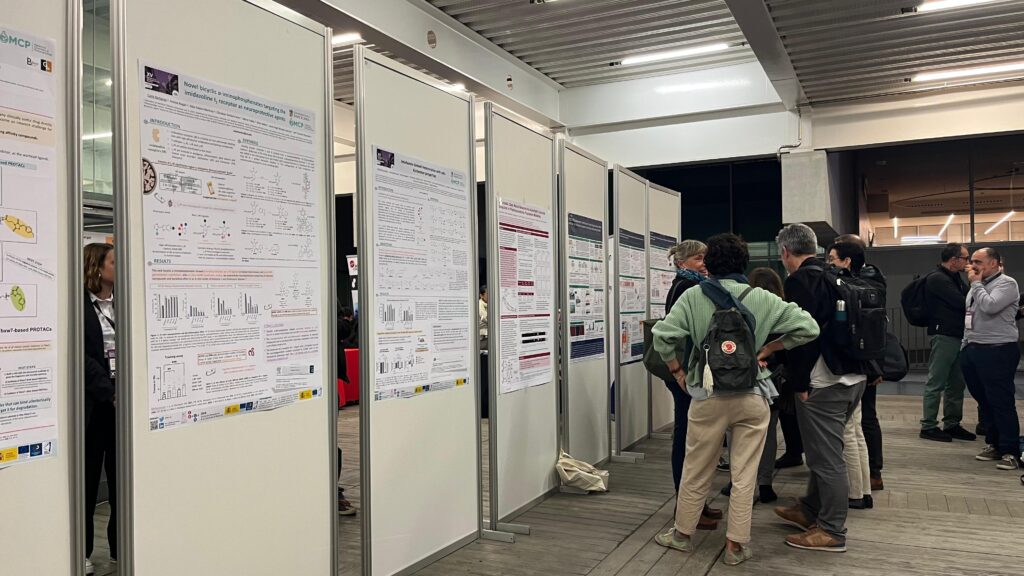 ReadyCell's research representative, Marta Ollé, is actively participating in the event, taking the opportunity to connect with key figures in the fields of drug discovery and pharmaceutical research and development.
In conclusion, the XV Spanish Drug Discovery Network Meeting provided ReadyCell an excellent opportunity to interact with potential partners and leading companies in the industry, as these discussions shed light on current industry trends and foster meaningful connections. Marta Ollé's active participation further reflects ReadyCell's commitment to remain at the forefront of advancements, ultimately contributing to the collective progress of the drug discovery community.