From October 24th to 26th, members of ReadyCell's Business Development (BD), Research and Development (R&D), and Marketing departments attended the CPHI Barcelona 2023 Congress.
Thanks to the event, the team gained valuable insights into drug development trends and challenges in the sector and established new contacts in the industry.
CPHI Barcelona 2023: At the Heart of Pharma
CPHI is a globally recognized event that brings together professionals from the pharmaceutical industry, providing a platform for exchanging knowledge, ideas and opportunities for collaboration.
Over three days, the congress features presentations and sessions covering various key industry topics, from regulatory changes to cutting-edge research to the industry's development and sustainability challenges.
CPHI Barcelona 2023 is also a privileged place for professionals to network and build relationships. Specifically, this edition was attended by some 2,000 exhibitors from thousands of pharmaceutical companies and attracted more than 45,000 visitors from 170 countries.
ReadyCell's role in the pharmaceutical industry event
The different departments absorbed all the information about the latest advancements in pharmaceutical research, both in terms of development and market analysis.
Researchers Lourdes Gombau, Marta Ollé, and Jonatan Cucala gained insights into emerging trends and regulatory changes and attended sessions featuring industry experts and pioneering start-ups.
On a parallel note, sales representatives Carla Sapienza and Maria Riba proactively engaged with thought leaders, establishing new contacts. Together with their marketing colleague, Gemma Montoya, they initiated productive discussions and expanded ReadyCell's network within the industry, fortifying its position in the pharmaceutical landscape.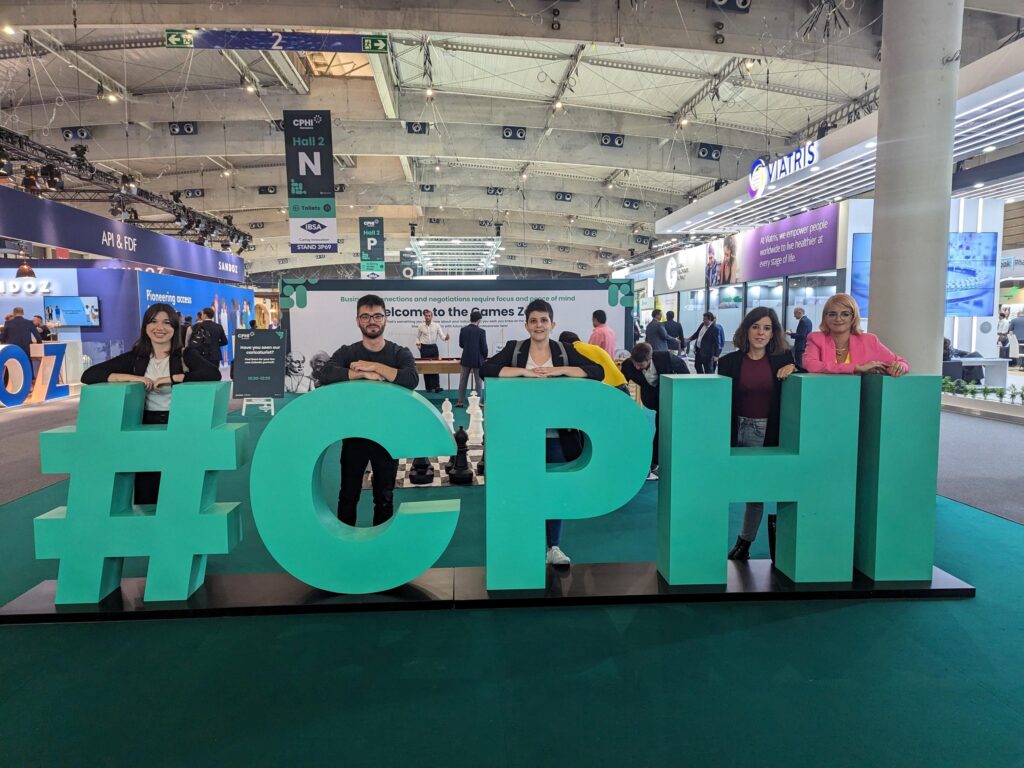 In essence, the CPHI Barcelona 2023 serves not only as a platform for reflecting on current achievements but also as a forum for envisioning the future of the pharmaceutical sector. ReadyCell's desired participation at CPHI 2023, represented by its BD, RD, and Marketing departments, underscores its ongoing dedication to maintaining a leading role in pharmaceutical research and fostering collaborations.